Orlando City SC - MLS First Team
Orlando Pride - NWSL First Team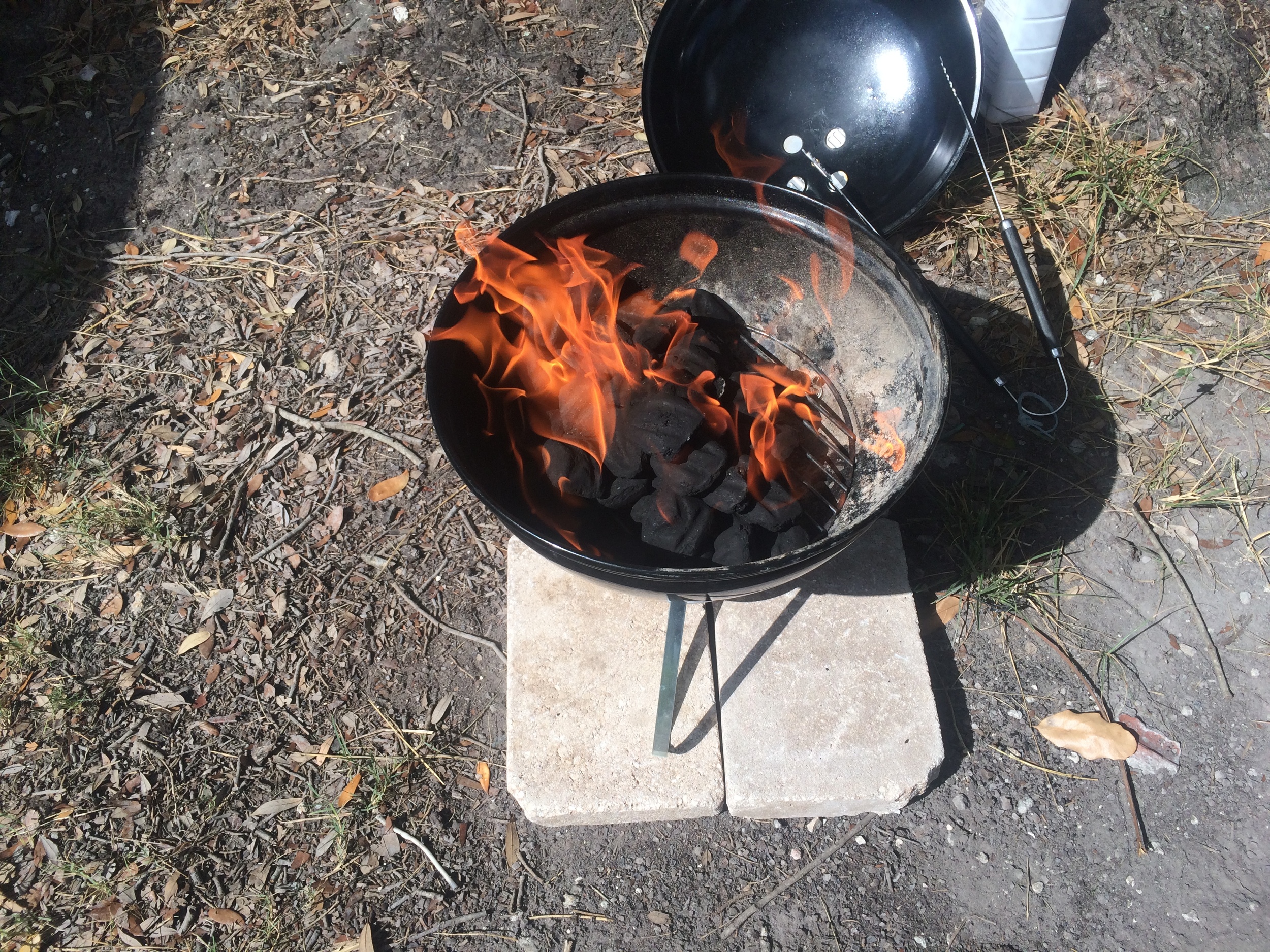 Due to the match being on the weekday, we had the small grill and cooked with charcoal. Better flavor, but it takes a little more time to be ready to cook with this one.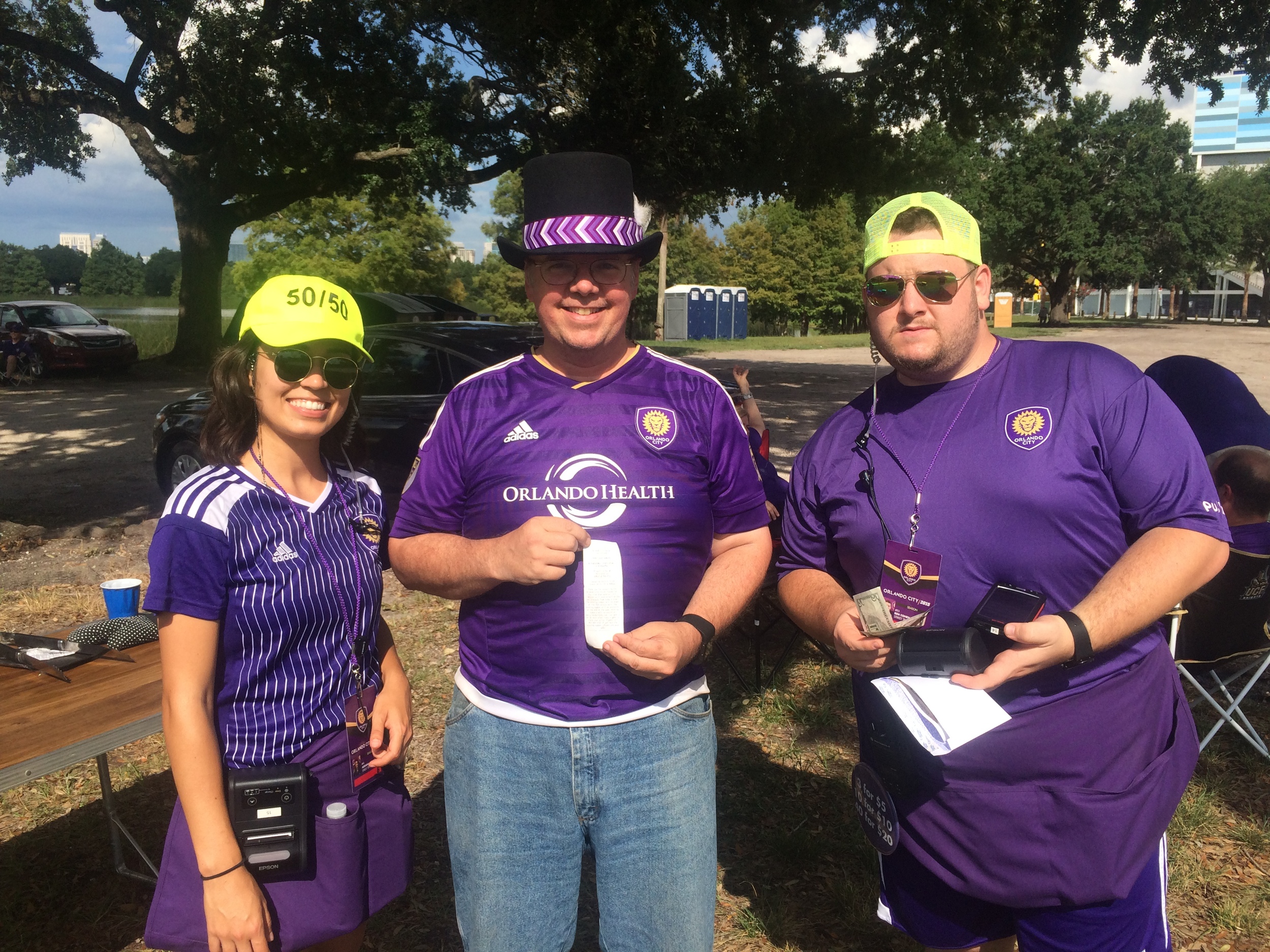 The Street Team came around with the 50-50 raffle, so of course we had to see if we could get the winning numbers. No luck yesterday, but it raised money for a good cause: the Orlando City Foundation.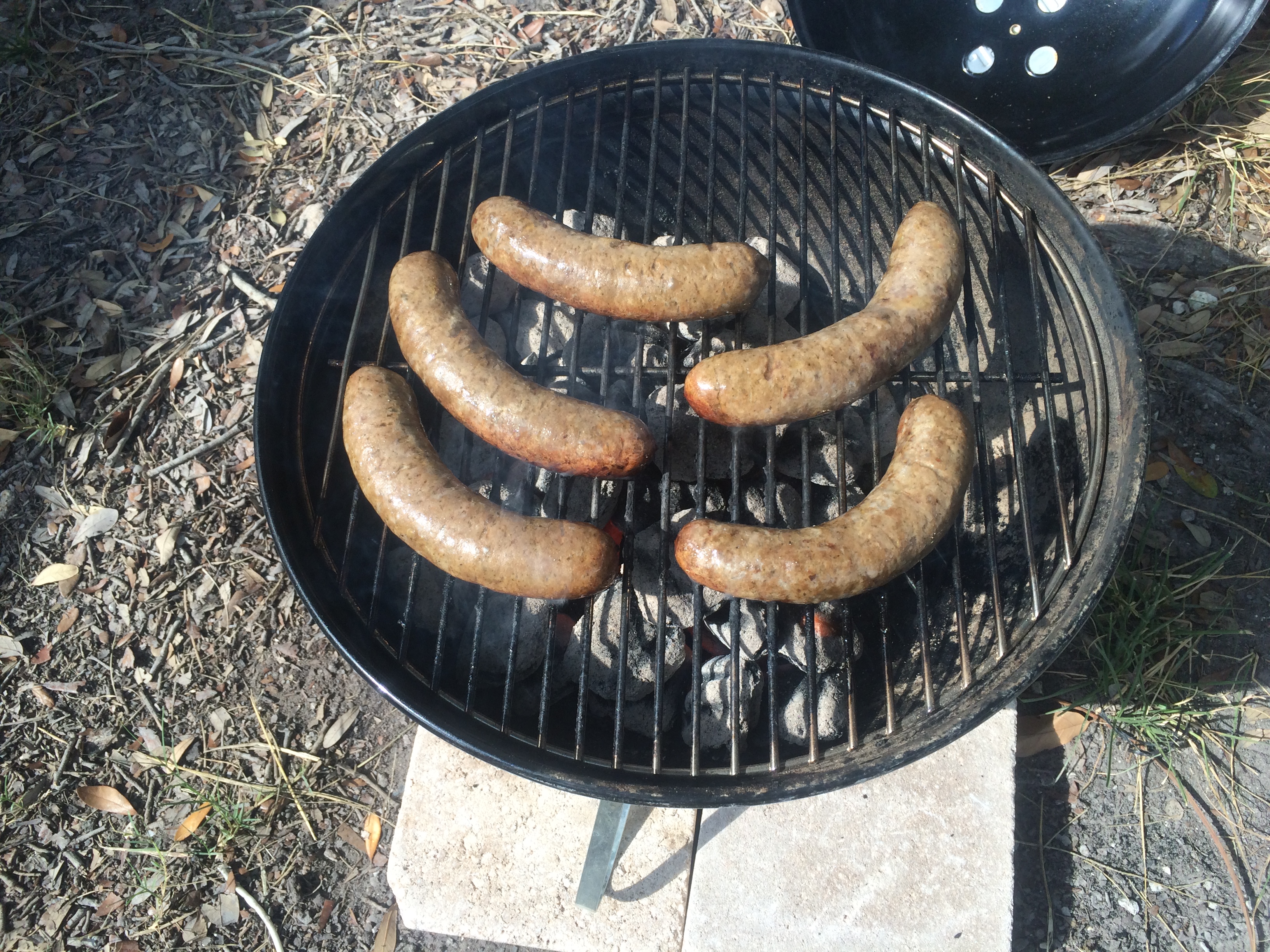 We purchased bison sausages for our tailgate, as well as ground bison meat for burgers. This week's provisions came from Whole Foods in Winter Park. The sausages were made in store, and were spiced with habanero and green chili peppers. They were spicy and flavorful, but not overly hot.